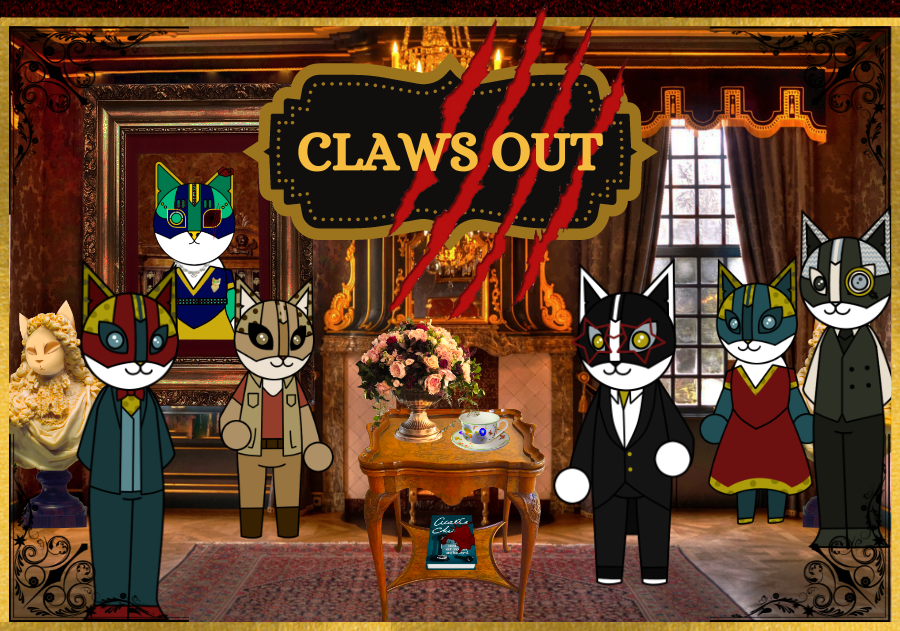 Claws Out
A MURDER HAS BEEN COMMITED in the mansion of one of the most powerful matriarchs in Victorian London, England.
Can you figure out which of the Matriarch's darling cats MURDERED her?
Will the Matriarch get justice...or are you an incompetent detective?

CONTROLS
Point and click to progress narration, speak to suspects and interact with clues.
CAN YOU FIND THE C(AT)PRIT?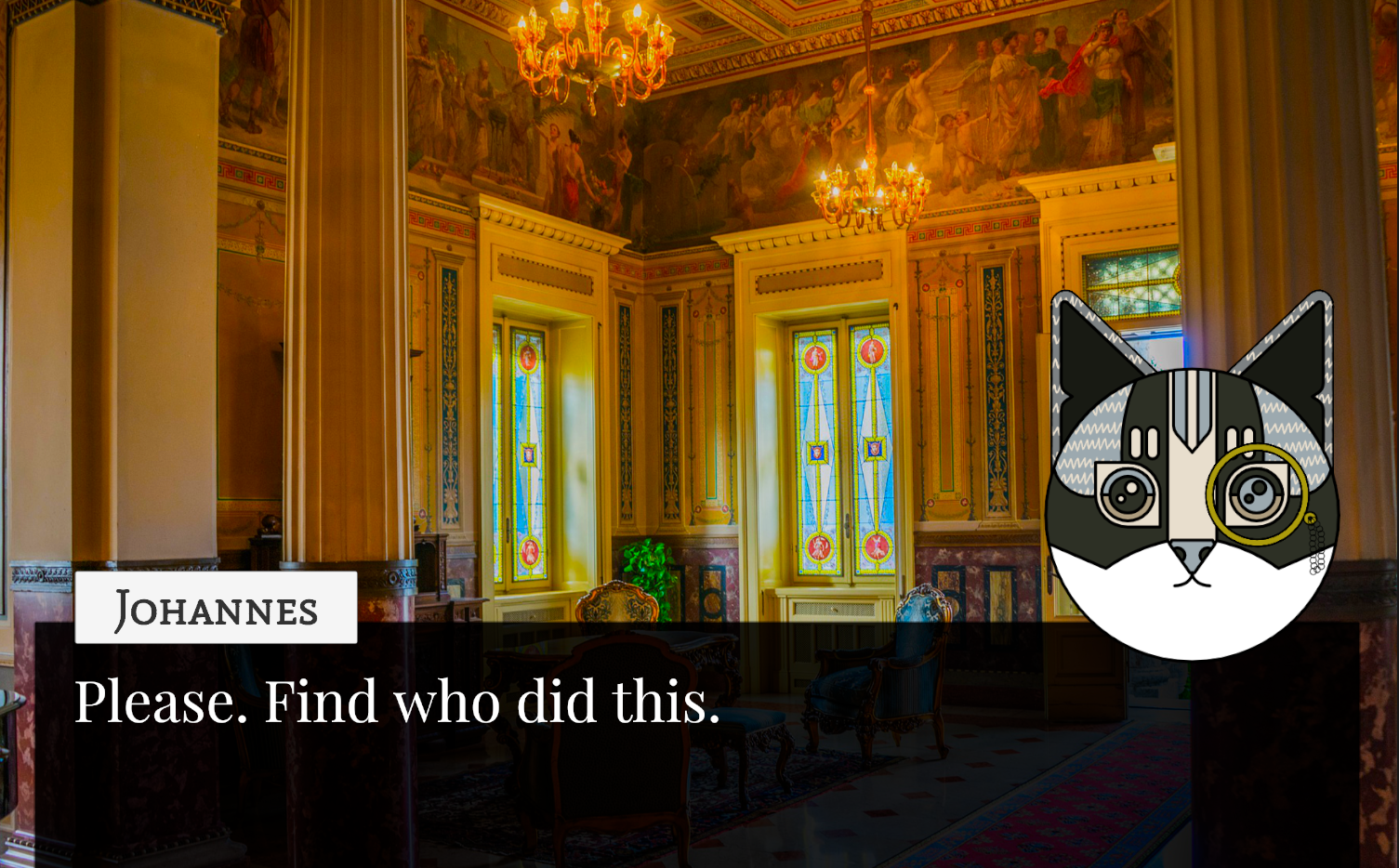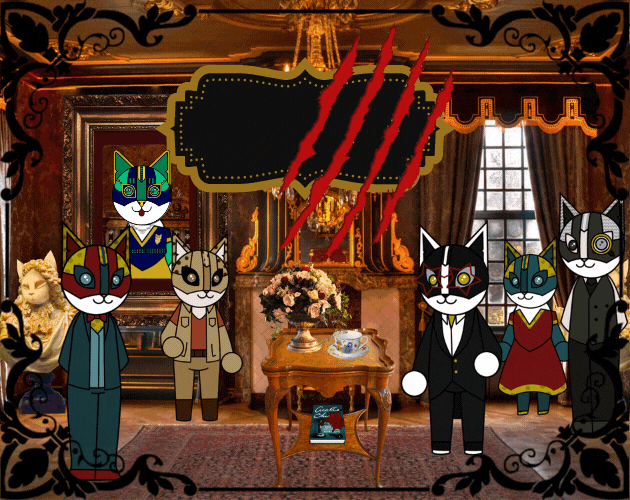 MADE BY:
Howl - Narrative Design
Seamus - Narrative Design, Programming, Art
Shivani - Gameplay, Art
This was made as an entry for Buddy Game Jam 2021
Required Attribution
Just As Soon by Kevin MacLeod
Link: https://incompetech.filmmusic.io/song/3947-just-as-soon
License: https://filmmusic.io/standard-license

Night on the Docks - Piano by Kevin MacLeod
Link: https://incompetech.filmmusic.io/song/4131-night-on-the-docks---piano
License: https://filmmusic.io/standard-license

Bass Walker by Kevin MacLeod
Link: https://incompetech.filmmusic.io/song/3423-bass-walker
License: https://filmmusic.io/standard-license

| | |
| --- | --- |
| Status | Prototype |
| Platforms | HTML5 |
| Rating | |
| Authors | ssr01, Ozymiandias, Seamus Ly ✨ |
| Genre | Interactive Fiction, Puzzle |
| Tags | 2D, Cats, Detective, First-Person, Mystery, Narrative, Singleplayer, Story Rich |